Quick User Guide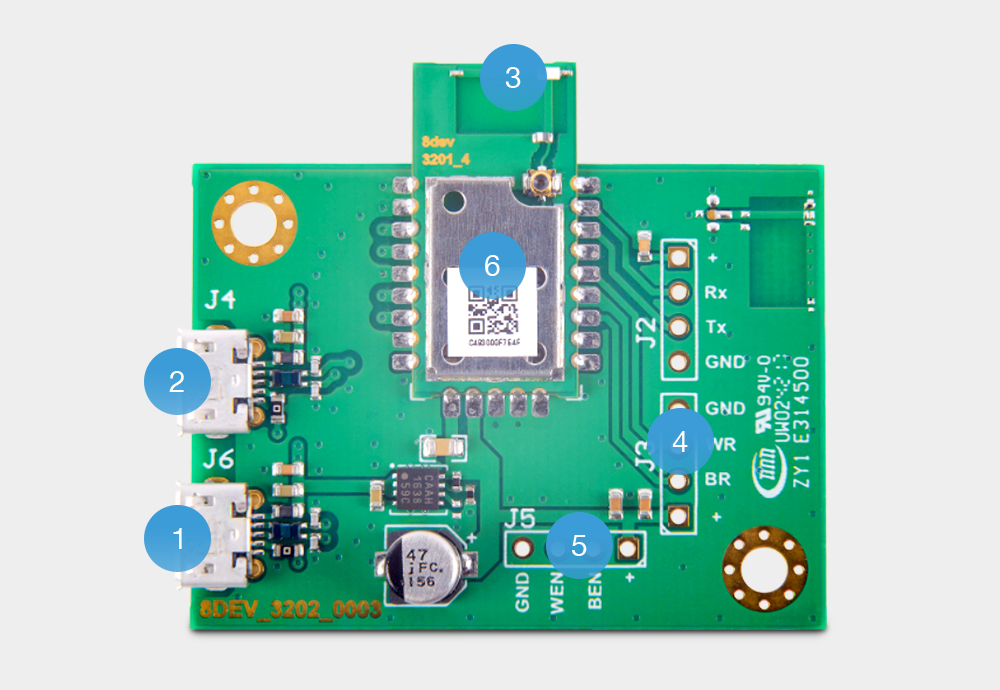 1 - USB Wi-Fi
2 - USB Bluetooth
3 - Dual-band ceramic antenna
4 - Turn off WLAN and Bluetooth
5 - Turn on WLAN and Bluetooth
6 - BLUE bean module

Power on
Connect BLUE bean to a USB power source (e.g. your computer) by using a USB to micro USB cable.
Setup driver
Your device needs to be able to communicate with your operating system.
Please follow the corresponding tutorial listed under Software How To to compile and install the driver for your specific platform.
Configure
Your device should now be available via commands such as iw, ip l, ifconfig and ready for use.